Shift Review – Quick Summary
What You Like the Best 
Connects All of Your Apps And Extensions

Collaborate And Focus With Workspaces
What You Dislike  
The Shift does not support chrome OS, tablets, mobile devices, or laptops in "tablet mode.
Let us read the complete Shift review to know more about the product in detail.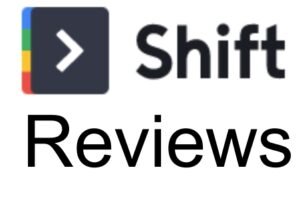 Shift Reviews In Detail
The Shift is a beautiful and sensible way for better managing things. It comes on the notion that managing many workflows should be straightforward and attractive. They are on a quest to help you complete tasks more quickly and efficiently. 
Connect all of your favorite apps (there are over 1,200 to choose from!) Assist in creating the perfect workflow for you and your team. Workspaces can assist you in making your job more collaborative. Integrate mission-critical tabs, apps, and bookmarks to create the best workflow for you and your team. 
Connect Shift to all of your email accounts, apps, and tools to increase your productivity.
What makes Shift the best?
The Shift has everything you need to get things done, including WhatsApp, Slack, and Messenger. Explore their Apps Directory, connect yours, and effortlessly switch between them.

Connect your Gmail, Outlook, and Office 365 accounts and manage them all from a single desktop.

From within Shift, you can access the internet. To improve your browsing experience, manage your tabs and organize them by account.

You'll have access to Boomerang, Grammarly, LastPass, and a slew of additional Chrome Extensions.

The Shift provides you with on-screen access to all of the tools you need to run your business.
Review on the Best Shift Products
Shift Advanced

– Shift Advanced allows you to utilize all of Shift's powers fully. Shift's extension library, Google Services, an infinite number of apps (from a library of over 1500+ apps), and the ability to manage an unlimited number of email accounts are all available directly from Shift.

Shift Basic

-You can link up to two email accounts and one application to your Shift configuration with Shift Basic. You may also use Shift Workspaces and any apps you add to a Workspace, as well as preserve your bookmarked browser tabs and share your Workspaces with whomever you wish.
Shift Pricing
Advanced Shift

– Unlimited accounts and other features such as Google Services add-on, Chrome extensions, unified search, and more are available for $99.99 per year.

Shift Basic

– There is no charge for up to two email accounts and one app.
FAQ's
Is Shift Legit? 
The Shift is, in fact, a real thing. It's a simple yet effective approach for simplifying your desktop and staying focused on what is essential." "You appreciate having all of my email accounts and commonly used online apps in one client."
Is Shift Worth It?
The Shift is, indeed, worthwhile. Use Workspaces in Shift to bring your work to life and make it collaborative. To build the best workflow for you and your team, combine critical tabs, apps, and bookmarks in a single, simplified location.
Is Shift available for a free trial?
When you first download and register for Shift, you will get a free account. With this free account, you can use two email accounts and one app. You are allowed to utilize that configuration for as long as you like!
Final Thought About Shift 
The Shift is a desktop application that assists you in organizing your accounts, apps, and workflows—tired of signing in and out and switching between tabs? With simplicity, switch between several Gmail, Outlook, and Office 365 accounts.
Extend your capabilities with features that give you more power, flexibility, and control :
Google Services

– Simplify Gmail, Calendar, Drive, and everything else across all of your accounts.

The quickest transition

– Switch between your most-used accounts, check notifications, and improve your workflow.

Syncing your account

– Log in using your Primary Shift Account and resume your summary from any desktop device.

Ideal for productive teams

– Bring your team on board and reap the benefits of Shift throughout your organization.

Custom notifications

– Never miss an important update again. To keep focused, customize your alerts or mute them.
Ultimately, Shift provides a segmented way to focus on only one region at a time, which is precisely how my brain functions! The Shift is not only an excellent tool, but it is also entirely safe for use.
You may also like – AdPlexity Push Reviews